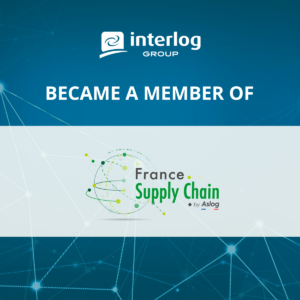 In March 2023, Interlog became a member of France Supply Chain by Aslog Association. Joining this group of outstanding professionals enables us to exchange our knowledge and hear various expert viewpoints on pertinent issues in order to work together and find answers to challenges that are getting increasingly complex.
Since its foundation in 1972, this group has grown to include 450 affiliated businesses, 3,500 members, and 21 renowned universities. The association's main initiative is to federate, promote, and analyze the supply chain of the future. Being innovative, enterprising, fully aware of its ecological impact, and aware of the evolving needs of the consumer are all characteristics of a supply chain for the future.
We recognize this as a new milestone for Interlog.