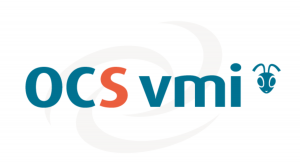 We have big news from Interlog Solutions! We're introducing an updated brand identity for OCS. After 5 years we now have an update in our logo that specifies the software function. OCS VMI (Vendor Managed Inventory) is aimed at positioning itself on the international market, the rebranding to OCS VMI was created to propel the brand forward by recognizing the brand's international spirit as well as the product's specialization. This is just the beginning of the evolution that Interlog Solutions has planned for OCS in the near future.

Our ambition to position OCS vmi in the international market is reflected in this decision. "We have built a good reputation for our CMI/VMI product on the European market over the previous five years. Interlog Solutions" Product Manager & BI, Yohann Legrand, explains."And it also allows us to stand out from a famous streaming platform in the search engine results!" he added with amusement.
Our Vendor Managed Inventory (VMI) is a tested method of optimizing inventory management and order fulfillment that improves collaboration between suppliers and their distribution partners by aligning business objectives and streamlining operations for everyone involved.
OCS vmi is a CMI/VMI tool for managing single (GPA) or multi-supplier (GPAM) replenishments, which allows in particular:
Stock level improvement in quality and quantity;

A better smoothing of warehouse and transport logistics;

An increase in the delivery service rate (reduced penalties);

A decrease in transportation costs and a better filling of trucks.
More news about OCS vmi is coming. Follow our social media platforms to have updates on OCS vmi evolution and Interlog Group's services.
If you'd like to learn more about OCS vmi and how it can help you save money by cutting transportation costs, reducing out-of-stocks, improving sales, having more visibility and speeding inventory turns please contact us and we'll gladly provide you with all the details. You can also learn more about OCS vmi by clicking here.