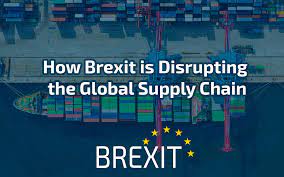 Brexit has been marked as one of the most disruptive events in the global supply chain for several years now. The uncertainty on how to split has caused interruptions with tariffs, customs duties, and new regulations for trading. This had significant implications on the viability of acquiring source materials and components for products, including access to the market itself.  With the amount of small and medium businesses contained within the supply chain, the consequences are dire if the supplier is not equipped to adapt to the new changes and maintain price and production standards.
According to reports, many businesses were apprehensive of market expansion due to the political uncertainty caused by Brexit. In the UK, 50% of companies reported a negative effect on their supply chain due to Brexit. This also influenced businesses in the U.S, as some reported feeling just as unsure as their UK counterparts.  Expanding a business, in the US, Europe and UK implicate feeling assured that logistic partners and suppliers can support a company.
This is further complicated by the intricacy of modern logistics. Modern supply chains are interconnected, multilayered, and cover half of the world. It contains primary, secondary, and tertiary manufacturers, along with freight companies, airport operators, ports, etc., in addition to countless parties in between. This all provides a complex web where more links can potentially be disrupted. This presents a vulnerability to companies as innumerable outside forces can cause potential damage.
Interlog is prepared to handle all the changes companies have experienced due to this event. Our Freight Audit & Payment service allows firms to have control over transportation fees by providing transparency and visibility on all facets of their shipping. Our services provide detailed and accurate logistic plans so these political changes have a minimal effect on the firms' transportation process. The audit solutions we offer also ensure Interlog clients pay the proper rates quoted, while our team helps manage important tasks such as checking, allocating, and reporting these costs. We are a global, effective, and proficient company equipped with the necessary resources needed to meet our customers' needs.
Do you want to find out more about Interlog's Freight Spend Management, Logistic Operations, and software solutions?
Contact us below.
Or click on the following link:  https://www.interloggroup.com/en/contact/ to find out how we can help you manage your transportation costs and operations throughout the disruptions caused by Brexit.