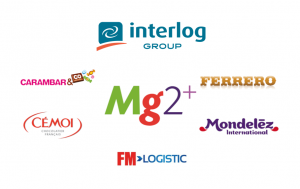 An innovative EDI pooling process with the objective to reduce trucks on the road and CO2.
November 10, 2020. Due to the actual global situation, the ELA awards event took place online via a specialized broadcasting platform. The Mg2+ project was presented as one of the six finalists in the ELA Awards 2020. The ELA Awards is a prestigious event organized by the European Logistics Association (ELA) which recognizes outstanding logistic performances each year.
This afternoon, the Mg2+ project was represented by Christophe Joveniaux Interlog General Director and Julia Sharko Interlog Director of Operations. The event was full of best practice cases within international logistics. Mg2+ is a collaborative project involving four competing manufacturers: Carambar&Co., Cémoi, Ferrero, and Mondelez. The project was organized by Interlog Group in collaboration with FM Logistics. The main objective of Mg2+, which made these entities come together, was the vision of reducing the number of trucks on the roads, thus reducing the greenhouse gases emitted.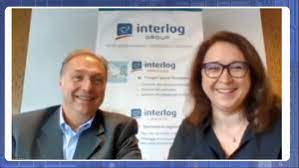 Interlog makes this cooperation possible by developing a dedicated module in its own TMS and also organized the daily pooling (control tower) by challenging the number of pallets in each manufacturer's customer orders and achieving a complete truck.
The teams represented in this project relay their sincere gratitude to the European Logistics Association. This recognition showcases the team effort that allowed the company to achieve the goals projected as a collaborative project.
Full details about the event can be found at: Interlog Group wins award for best Presentation at ELA Awards 2020
Check out the video below to know more about our Mg2+ Project in ELA award presentation